Our Story
Our Vision
To be a loving church family that enables people to live out their God-given dreams.(Ephesians 2:10)
Our Mission
To lead people into a growing relationship with Jesus in the richness of God's overwhelming love.(Matthew 28:18-20)
Our Commitment 
We will love you as the family of God.(Mark 12:30-31)New Hope Kailua was birthed in 2007, planted by Pastors Rick and Martha Stinton with a core of volunteers from New Hope Windward, a member of the New Hope family of churches.  Our first worship services were held in August 2007 at the Kailua Recreation Center in Kailua District Park.Over the years since that time, God has faithfully built a loving family in Jesus Christ at New Hope Kailua.  We have met and held worship services at various locations, including Kailua High School and Kailua Intermediate School, before arriving at our current location in 2011.  We now meet at the Kailua Seventh Day Adventist Church, with two Sunday morning services at 8:30 am and 10:00 am.As we look to the future, we are excited by what God has in store for our church 'ohana.  Since our beginning, we have seen Jesus transform individual lives, marriages, and families, as He restores and redeems His world.  We know that God has great things in store for us as He continues to build his 'ohana at New Hope Kailua!
Our Team
Dr. Rick and Martha Stinton | Senior Pastors
After both graduating from Dallas Theological Seminary, Rick and Martha pastored churches on the mainland and in Hawaii. They raised their four sons in Kailua, having lived there since 1996.

Rick loves doing church as a team at New Hope Kailua, where the church family has such wonderful hearts of service to the Lord Jesus. Martha is especially passionate about women's ministry. Together, Rick and Martha are deeply grateful to a part of God changing lives as his overwhelming love touches our lives and spills over to other people.

Rick and Martha enjoy traveling, teaching classes at Pacific Rim Christian University, hanging out with their children and grandchildren, and Warrior football (well, at least Rick on the last one!).
Our Core Values
1. We believe that every person, Christian and non-Christian alike, is valuable to God and to His Kingdom.
Because people are eternally valuable to God, they are to us as well. Responsible evangelism will always be our cause and ongoing discipleship will always be the core of the ministry. (Matthew 18:14; Matthew 25:45; 2 Peter 3:9)
2. We believe that "doing church as a team" is God's design for effective ministry.
A Spirit-empowered serving with the willing hearted involvement of every person is vital to God's plan being accomplished.
(Ecclesiastes 4:9-12; Psalm 133:1; Ephesians 4:11-16; 1Peter 2:4-9)
3. We believe that a simple presentation of Jesus Christ in creative ways will impact and transform lives.
Relating to our culture through redeeming the arts while remaining true to the Scriptures is a balance we will always keep. This allows us to present the Gospel in such a way that reaches the heart.
(1Corinthians 9:22, 23; Acts 17:22-34)
4. In keeping with the Great Commandment, we believe every member should commit to a lifestyle of consistent spiritual growth with honest accountability.
A genuine love for God is always the first priority. Every Christian should yearn for continual spiritual growth. Therefore, discipleship through small groups, accountability, and open honesty is critical to maturing in our faith.
(Mark 12:29-31; Acts 2:44-47; 1 Peter 2:2; 1Timothy 4:7, 8; Proverbs 27:17) 
5. We believe that every member is a minister who has been given gifts to be discovered, developed, and deployed.
We are a gift-based, volunteer driven church. Each believer will find his greatest joy and fulfillment when serving in his spiritual gifts and passion. Every believer is created for ministry, gifted for ministry, authorized for ministry, and needed for ministry.
(Mark 10:45; Ephesians 2:10; Romans 12; 1Corinthians 12:14-20)
6. We believe that God is worthy of our very best.
Therefore, a growing spirit of excellence should permeate every activity. Not perfection but excellence with consistent evaluation and a willingness to improve for the sake of the Kingdom of God are distinctive of growing ministries.
(Psalm 78:72; Daniel 5:12; Colossians 3:17; Ecclesiastes 10:10)
7. We believe that genuine love and caring relationships are key to the life of every endeavor.
Refusing to give audience to a spirit of complaining, we will instead be courageous in solving every problem in a way that honors God and builds biblical character. We value healthy relationships by protecting the unity of the Spirit in our church.
(James 1:2, 3; 1 Peter 3:8, 9; 1Corinthians 13:8; Romans 16:17; Ephesians 4:3)
8. We believe that the most effective evangelism happens through people inviting people.
We believe that a life will reach a life. Each believer develops genuine relationships with friends and family and extends an invitation to them. Evangelism gets to be a normal, natural lifestyle of winning others to Christ, one by one.
(Proverbs 11:30; John 1:43-45; John 4:28-30)
9. We believe in identifying and training emerging leaders who are fully committed to Christ and who will reach their generation with the Gospel.
God is raising up men and women who will take the baton of godly character, authentic faith, and servant-hearted leadership into the next generation.
(2 Timothy 2:2; 1 Timothy 3:1; Titus 1:5-9; Psalm 78:6, 7)
Our Beliefs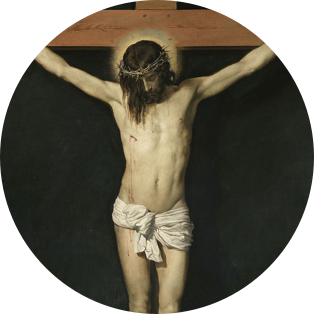 The Holy Scriptures
We believe that the Bible is the inspired Word of God: true, immutable, steadfast, and unchangeable. (2 Timothy 3:16, 17)
The Eternal Godhead
We believe that God is triune: Father, Son and Holy Spirit; the Three are coexistent, coeternal, and equal in divine perfection. (1 John 5:7)
The Fall of Man
We believe that man, created in the image of God, by voluntary disobedience fell into the depths of sin and iniquity, bequeathing sin's nature and consequences to all mankind, with their accompanying loss of intended meaning and purpose. (Genesis 1:27; Romans 5:12).
The Plan of Redemption
We believe that while we were yet sinners Christ died for us, took our place, and with His life's blood purchased the pardon for all who believe in Him. (John 3:16; Titus 2:14)
Salvation Through Grace
We believe that salvation is wholly through grace; that no human righteousness or merit can contribute to our receiving God's love and favor. (Ephesians 2:8)
Repentance and Acceptance
We believe that, upon sincere repentance and a whole-hearted acceptance of Christ, we are justified before God through Jesus' sacrificial death. (Romans 10:6-10; 1 John 1:9)
The New Birth
We believe that the change that takes place in people at conversion is a very real one; that having received righteousness in Christ and having received of His Spirit, people will have new desires, interests, and pursuits in life. (2 Corinthians 5:17; Galatians 2:20)
Daily Christian Life
We believe that it is the will of God that those who have been born again grow in sanctification, become partakers of His holiness, and daily grow stronger in the faith, power, prayer, love, and service. (2 Corinthians 7:1)
Water Baptism and the Lord's Supper
We believe that being baptized in the name of the Father, Son, and Holy Spirit is an essential response to Jesus' command, testifying to His lordship as Christ and King (Romans 6:4). We believe in observing the Lord's Supper, receiving the broken bread and the fruit of the vine with joy and faith as we partake anew of the life and triumph of Christ's Cross. (1 Corinthians 11:24-26)
Baptism in the Holy Spirit
We believe that the baptism in the Holy Spirit empowers believers to exalt Jesus, to live lives of holiness, and to be witnesses of God's saving grace; we expect the Spirit's incoming to be after the same manner as that in which He came upon believers in the days of the Early Church. (Acts 1: 5, 8; 2:4)
The Spirit-Filled Life
We believe that it is the will of God that believers walk in the Spirit moment by moment, serving the Lord and living lives of patience, love, truth, sincerity, and prayer. (Ephesians 4:30-32; Galatians 5:16,25)
The Gifts and Fruit of the Spirit
We believe that the Holy Spirit bestows enabling ministry gifts upon believers, and that these gifts will build up the Body of Christ through edification and evangelism(1 Corinthians 12:1-11); as evidence of a Spirit-filled life, believers should show spiritual 'fruit:' love, joy, peace, long-suffering, gentleness, goodness, faith, meekness, temperance. (Galatians 5:22-25)
Moderation
We believe a Christian's moderation should be obvious to others and that relationship with Jesus should never lead people into extremes of fanaticism; their lives should model that of Christ in uprightness, balance, humility, and self-sacrifice. (Colossians 3:12,13; Philippians 4:5)
Divine Healing
We believe that divine healing is the power of Jesus Christ to heal the sick in answer to the prayer of faith; He, who does not change, is still willing and able to heal the body, as well as the soul and spirit in answer to faith (Mark 16: 17, 18; James 5:14-16).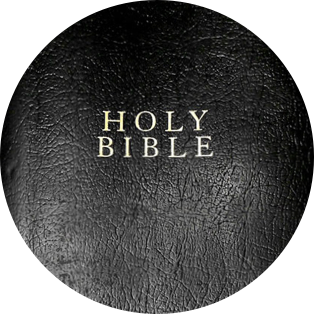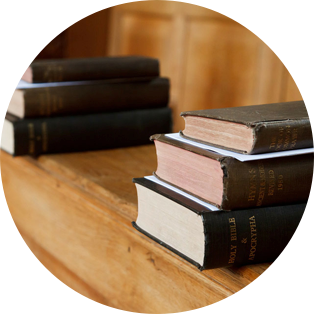 The Second Coming of Christ
We believe that the second coming of Christ is personal and imminent; the certainty of His coming and the fact that no man knows the hour of His coming prompt our evangelistic efforts; that the Lord Himself will descend from Heaven, the dead in Christ shall rise, and the redeemed will be caught up to meet the Lord in the air (Matthew 24:36,42,44; 1 Thessalonians 4:16,17)
Church Relationship
We believe that it is our sacred duty to identify ourselves with a congregation of believers with whom we can worship God, observe the ordinances of Christ, exhort and support one another, labor for the salvation of others, and work together to advance the Lord's Kingdom. (Acts 16:5; Hebrews 10:24)
Civil Government
We believe that civil government is by divine appointment and that civil laws should be upheld at all times except in things opposed to the will of God. (Acts 4: 18-20; Romans 13:1-5)
Judgment
We believe that all shall stand before the judgment seat of Christ: the redeemed to be delivered unto everlasting life, and the unrepentant unto everlasting punishment. (Revelation 20:11, 12; 2 Corinthians 5:10)
Heaven
We believe that heaven is the glorious habitation of the living God and the eternal home of born-again believers. (John 14:2; Revelation 7:15-17)
Hell
We believe that hell is a place of darkness, deepest sorrow, and unquenchable fire, which was not prepared for man but for the devil and his angels; yet it will become the place of eternal separation from God for all who reject Christ as Savior. (Matthew 13:41-42; Revelation 20:10,15)
Evangelism
We believe that soul winning is the 'one big business' of the Church on earth, and that every hindrance to worldwide evangelism should be removed. (James 5:20; Mark 16:15)
Tithing and Offerings
We believe that tithing and offerings are ordained of God to sustain His ministry, spread the Gospel, and release personal blessing. (Malachi 3:10; 1 Corinthians 16: 1,2)